Affiliate Marketing – 6 Easy Steps to Get Started
Before we get begin with the 6 Easy Steps to Get Started with Affiliate Marketing lets answer the question, What is Affiliate Marketing?
Affiliate marketing is system for earning commissions for marketing (Promoting) the products or services of other companies or individuals.  Affiliate marketers find products or services that they like, they promote them to other people and when those products or services are purchased, the marketer earns a percentage of the profit for each sale they generate.
Affiliate marketing is an online business that is easy to start. I'm in no way saying that Affiliate Marketing is easy. It is really easy to start but requires hard work to become successful. In this article you will learn the six basic steps that are required to enter into this business model. The steps are brief and quite simple. You must follow these steps in order to become successful otherwise you would not get the desired results.
1. Pick a Market (Niche) To Serve
The first step in getting started with Affiliate Marketing is to pick a niche or market that appeals to you. It is recommended that the niche you choose be one that you are already passionate about. This can be a hobby you already enjoy or an area of interest that you have. This will increase the likelihood of you staying the course when things get rough. Its also easier to be motivated by working in a field that you love and care about.
When picking a niche, you also need to consider whether or not it will be profitable. Loving it and caring about it and being interested in it is not enough. After all people usually start businesses to make money. The niche you choose should have enough products or services that people are looking to purchase and have enough interested people to sustain a long-term business. Some of the most profitable markets for affiliate marketing are in the Health, Wealth, and Romance areas.
There are plenty of subcategories within each of these niches that can make you riches. So, do your research and understand the dynamics of the market you choose and become an expert at every part of it. When you make yourself valuable to the marketplace by sharing what you learn with the masses, the masses will start to listen to your recommendations and will start to buy products and services from you because they know, like and trust you.
2. Pick a Product To Promote
Once you have picked a market or niche to serve, the next step in getting started with Affiliate Marketing is selecting a product to promote.  We mentioned above that affiliate marketing is earning commissions for marketing the products or services of other companies or individuals. So, in order to market those products or services you can connect directly with a company like Amazon and join their Amazon Associates Program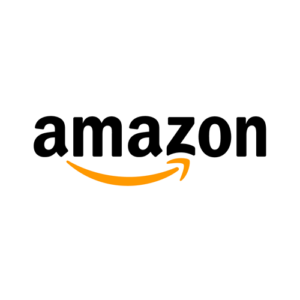 or you can join an affiliate network which has many product owners that will allow you to promote their products within that network.  Clickback and JVZOO  are two of the most popular affiliate networks.  Unlike Amazon, which carries a large assortment of consumer products, affiliate networks like JVZOO and Clickbank have mostly digital products.
I recently read an article that does a fairly quick review of the these three networks as well as another network that I used called CJ Affiliate, formally known as Commission Junction.  You can hop over there and check it out.  It's by arthamoney and you can link to the >article here<
The key is to pick a product to promote that is both popular and gives high commission.  In future articles I will go  into more detail about how to chose products on each network.  Stay tuned.
3. Build an Email Autoresponder Series
After you start your business, you must create a follow up series, which is also called an autoresponder series. This series must have the information about your product. There you can add contents of your product. If you are selling golf clubs, you can build a series having some basic information about it. There you can tell your visitors how they can purchase golf clubs. You can also add some advantages or the profiles of some major golfers in the world. You should try to be more and more creative. It is observed that during the period of first few months affiliates do not get reasonable sales. But after six months, they expect to gain much better sales.
4. Build a Page to Capture Emails
Create a page in your website where you will capture information about your prospects so you can send them your follow-up series. If you are building a business, having your own web site is a necessity. This website will be needed to show your affiliate products to the website visitors. You will grab the visitor's emails to promote your email campaigns.
5. Use Traffic Generation Techniques
Once your website is up, use some traffic generation techniques. After applying the traffic generation techniques, you should wait for some time to get the results. Try different techniques and see the results. Then on the basis of your experience, continue with the technique that shows best results.
6. Find additional related products
Once you have started to make a good and reliable income with a single product, then you should add some new products to your products list. But you must carefully select new products to put them in the list.
Always start with a single, hot and demanding product to gain good results. Concentrate on this single product, make your website to display the product and capture the email addresses of visitors. Use these email addresses and your website to start a powerful advertisement campaign. Use the techniques to drive maximum traffic to your website. Once you have started earning with a single product, add more products and repeat the process.